Free cv template design
February 17, 2015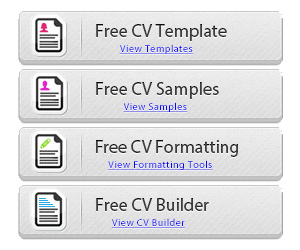 When it comes to designing our free curriculum vitae templates, we always use microsoft word text formating software. And why is that? Because we think that the .DOC file format is the one that is the more widely used on the globe. One can even open it with thirf party free software like OpenOffice to modify it. That makes it the best choice.
Lots of designers will use Photoshop to create resume templates but that choice is not a good one for all people. Because of 2 reasons:
Photoshop is expensive.
Photoshop is hard to use for most people.
Yeah, you will have to pay lots of money to get your Photoshop software to modify a .PSD file. And that's not all, for someone who never used it before, you'll have a headache before getting close at finishing your document the way you want it.
This is why the .DOC file format is best to get to most people.
Yes, you can have better looking results while using Photoshop, but that's not really the point when creating your curriculum vitae. It don't have to look like you paid 1000$ for the document. It don't have to be a "chef d'oeuvre". It must be simple, yet original and eye catching. You can acheive that easily with a word document.
I like to use object shapes in all my resume documents cause you can had text to them, colors and you can move them anywhere on the page. That makes it the best way to design fast and easy.
You can use colors in your resume design but not more than one or two… well, you do what you want, you could had more but that's not recommended. Even in most cases a black and white template will do the job. Especially if you don't have access to a color printer.
Prefer the laser printer over the inkjet. Why? Cause the result is more professionnal and always good looking. The inkjet doesn't always look nice and pro, so if you have access to a laser printer, print your resume on it. The feel is better to the eyes of a future boss.
Always use maximum two caracter fonts in a curriculum vitae. Use a nice one for your name and titles. Use a regular one for the text.
All this said, a designer is not always needed when you want to make an eye catching resume. You can do it by yourself using one of our designed cv. The point is to get out of the lot when the employer is checking at resumes he received. This is where you'll have the chance to get to the interview.
Here are some of our designs that you can download all for free: