Good Layout CV
July 7, 2022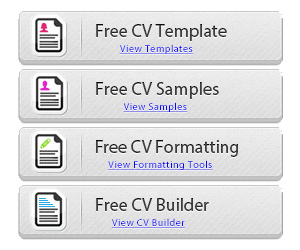 A good CV layout with a surprising color code that will allow the candidate to stand out of the pile.
The darker shades looks amazing on this document, don't you agree?
The graphic design surprises by skillfully revisiting the classic linear structure.
The header draws attention with its blue background while remaining sober in the content.
Details on education, work experience and career objectives are presented with sobriety.
At the bottom, skills and expertise are valued by beautifully colored histograms.
The rounded bottom left gives movement and consistency to the document.
We are surprised by its offbeat presentation.
The recruiter and hiring managers will want to know more about you for sure.
Presentation
This is what your resulting documents should look like on the recruiter's desktop.
Get the free CV
Simply click on the download link right after the next image to save the MS Word file on your device for future editing.
Two Pages Version
We created a 2 pages version of this Good Layout CV, simply click on the download button to save the MS Word format file on your computer.
Four Pages Version
Someone asked us for a 4-pages version, so we made a fil you can download here:
Cover letter
We created a matching cover letter for you to use with this resume as a premium bunble. Wow, you'll look pro with these for your job applications.
Font
The font used in these templates is Kartika. Make sure you have this one installed on your device for maximum compatibility.
Credits
Man in suit and tie picture credit link: http://mrg.bz/795263