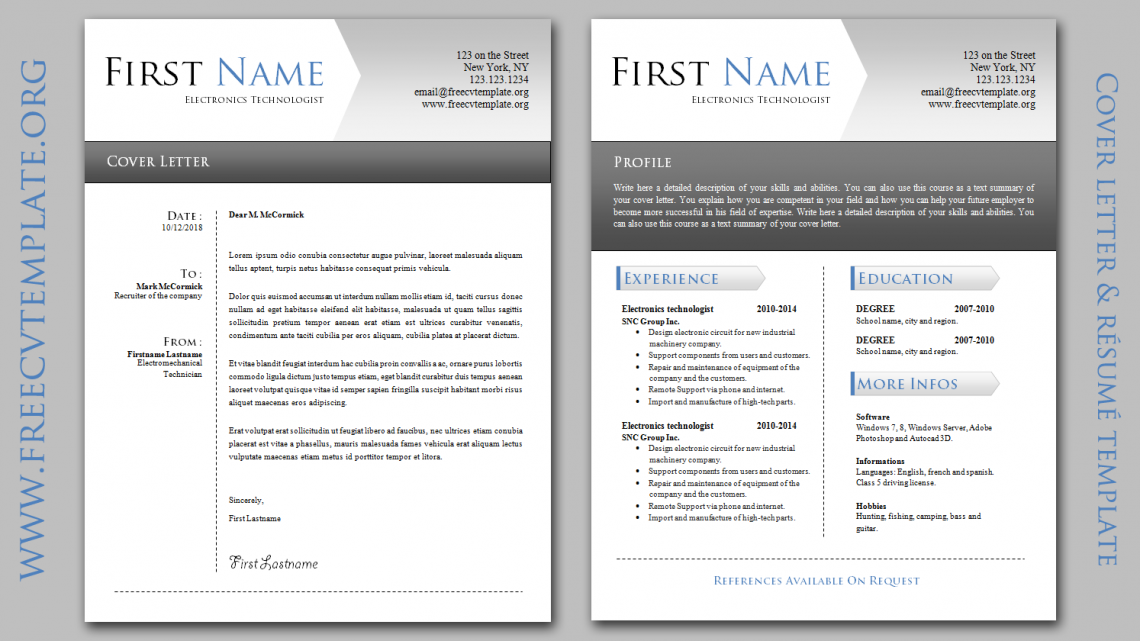 Elegant cover letter & resume
August 5, 2019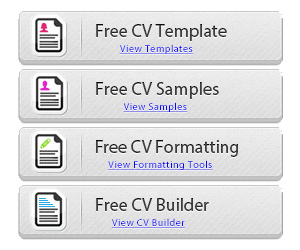 This CV model intelligently combines colors that fit into a harmonious whole. Thus, we can appreciate a white typography put forward with a dark gray background and blue and black titles.
Know that blue is a color that adapts to female and male profiles. This color combines well with fashion and glamor.
So, if you opt for a job in the fashion field, this cover letter & resume is an interesting choice for you. Use them as a bundle and get out of the pile easily. Hiring managers and recruiters will absolutely love it and jump on the phone to give you a call.
Presentation
This is what your printed bundle should look like on the recruiter's desk.
Download the cover letter file
To get the cover letter file that is in ms word format, simply click on the download button right after the next picture.
Download the résumé file
To get the résumé file in ms word format, you must visit our original post page which is here: CV resume word templates #939 to 945.