Five Classic CV Templates
June 7, 2023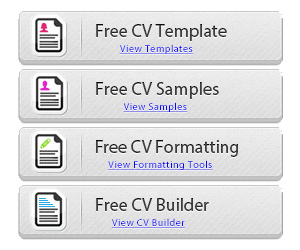 These classical CVs can be used as a starting point to create your own personality resume.
Therefore, they leave a large space for the experience, training and presentation of the candidate's profile.
The classic CV template in all its simplicity.
The proposed content is very comprehensive since it plans to integrate all the essential elements to present for a candidature, namely: contact details, professional experiences, education, skills, languages and hobbies.
Although the information to be provided is very complete, the layout remains airy.
We present you our five best classic CV templates. Feel free to use them for all your personal and professional needs.
How to get the files
Simply click on the download buttons after each image presentation to save the MS Word format file on your computer for future modification.
Number one
Number two
Number three
Number four
Number five
Writing Tips
To help you with the making of your CV, we found a few information goldmines for your own good.
Writing a Cover Letter and Résumé from the Government of Ontario, Canada: https://www.gojobs.gov.on.ca/docs/OPS%20Cover%20Letter%20and%20Resume%20Writing%20Guide.pdf
Tips for Preparing A Résumé and Cover Letter: https://www.hiring.gov.nl.ca/Tips%20for%20Preparing%20Resume.pdf
Tips for Writing a Federal Resume: https://jobs.nih.gov/jobsearch/federalresume.htm
Résumés and References from Alberta, Canada: https://alis.alberta.ca/look-for-work/resumes-and-references/
How to write a resume from Youth Central of Australia: https://www.youthcentral.vic.gov.au/jobs-and-careers/applying-for-a-job/what-is-a-resume/how-to-write-a-resume