100+ samples follow up interview thank you letters
February 25, 2015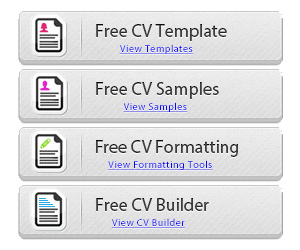 So you've been to that dream job interview and you know you made a very good impression. Now, you know you'll probably get the job… unless you forgot something?
The best way to give a follow up after an interview is to send an original Thank You letter. This is the least one can do after meeting a potential future boss.
Even if you are not interested in the job, you can send a thank you letter letting know that you don't want it. Why? Cause this will leave the door open for you for other job opportunities in the same company. Maybe a certain job isn't for you, but chances are that there are some other functions in that company that would maybe better suits your needs.
Here is an example of a thank you letter that you could use for your very own needs:
April 24th, 2015.
M. John Doemaker
123 on the Street, NY
Dear M. Doemaker,
Thank you for the quality time we spent together yesterday in your office. It's been a pleasure for me to meet you and I wanted to take the time to share with you this feeling.
I've been really pleased with the great conversation we had and my wish to join your team is now greater than it was before.
I hope that we will meet again to talk about our mutual needs for the future.
This said, I want to assure you that I have all the qualifications required to perform at my best in your society.
Again, Thank you!
Your Name
You can download the ms word template of this letter by clicking on the following link:
Your thank you letter must be honest and tell how you feel about the company and the interview you had. This will ensure that you are really interested at working with the team and will give you much better chances to actually get the job.
Studies say that only 20% of job searchers are using Thank you letters and that 80% of employers think that it's this letter gives you better chances at getting the job. Being the one that will send that letter will definitely play on your chances to get ahead of others.
Very often, the competition for getting a job is very high, so you have to give you all the best tools to get it if that one is really the one that you want.
Here is a second thank you letter example:
New York, March 25, 2015.
Mrs. Susan McGraw,
Following our meeting on March 10, I wanted to thank you for giving me the opportunity to speak with you and Mr. the President.
I enjoyed the conversation we had, the atmosphere was very nice.
I'm looking forward to see you again in order to exchange about our respective needs.
Besides, I want to assure you that I have the potential and I am determined to meet the challenges related to the project consultant post.
Please accept Mrs. McGraw, the expression of my highest consideration.
Your Name
You can copy/paste this full text in you favorite text formatting software or read it to find the inspiration for writing your own document.
Here are some thank you letter examples on high quality websites that you can use for all you needs: