CV and Cover Letter Bundle #9
December 17, 2018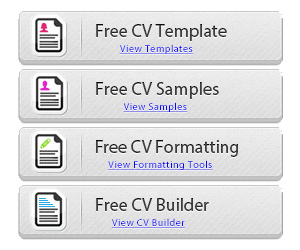 In this post, you can review and download our ninth curriculum vitae and cover letter bundle created from our original templates you can get on this page: Free CV Templates #50 to 56.
It's really convenient to have a matching cover letter, it will impress the recruiters and hiring managers for sure. So never hesitate to have a cover letter that matches your résumé design.
Here's what it should look like on the recruiters or hiring managers desk:
Download these templates by clicking on the Download buttons.
Next you can download the matching CV template.
---
You want to go faster and easier?
If you need it now, you should consider using a CV Builder. It will format all the document from your existing one into a nice looking ready-to-print file.
Why use an online CV builder:
Save time
Get your file now
Print it today
Easier to use than editing it yourself in a text formatting software such as Word or OpenOffice.
You can try it for free with no obligations.
Some people are less familiar with text formatting softwares such as Microsoft Word, so using a builder will ease you the task greatly.
Click on the this "Build your CV." button to try MyPerfectResume easy online CV and Resume builder.