Bookkeeper
September 19, 2022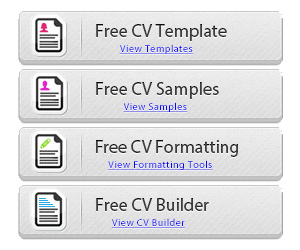 On this page you will take a look at an example of resume for a bookkeeper, accounting clerk, accounting technician, office agent or a receptionist.
You can download the template of this example by clicking on the download link at the end of this post.
You can use this sample document for all your personal and professional needs. You can modify it easily using a text editor software and make it look like it's your own career profile.
Keep in mind to modify all job informations so it reflect your very own profile.
First Lastname
123 on the Street, Apt. #1 ( 123.123.1234
City (State) Postal Code * email@getafreecv.com
English, French.
SUMMARY OF EXPERTISE
Bookkeeper detail-oriented and organized, who can support efficiently and accurately all accounting activities.
Excellent knowledge of different technologies, quickly learns new methods and special softwares.
Skills in conducting monthly and annual financial statements within very tight deadlines.
Advanced knowledge of the following: payroll, invoicing, taxation systems of records, receivable accounts, payable accounts, auditing principles, accounting principles.
TRAINING
Diploma of College – Accounting (2015)
Collège de l'Outaouais, Gatineau(Quebec)
Skills acquired: Peachtree, Cyma, Quickbooks, Microsoft Office (Word, Access, Excel, Outlook and PowerPoint), OpenOffice.
PROFESSIONAL EXPERIENCE
Raymond, Chabot, Thornton Inc. – Gatineau (Quebec) 2015 until Now
Accounting Clerk
Has held numerous accounting functions within a law firm generating annual revenues of several million dollars.
Rigorous attention to details bookkeeping and management of financial transactions.
Contacted customers to provide information, answer questions and resolve problems. Managed and produced monthly financial statements, quarterly and annualy. Collaboration with external auditors. Support high level accountants.
Many successes within an organization with high work rate.
I helped the development of new methods that have improved efficiency and helped save money.
CJRQ International Corporation – Gatineau (Quebec) 2013 – 2015
Accounting Technician
Completed many tasks related to assist bookkeepers and accounting within a large corporation.
Ensured the treatment of accounting data as soon as possible. I helped in the development of techniques to balance the accounts. A compiled statistical reports to improve the accounting capabilities of the company. My excellent teamwork skills allowed me to work optimally during all stages of the accounting process.
I always learned new tasks the first time it is run. No need to repeat from my supperior.
During these two years I have met the challenges that offered me what makes me, today, a more complete employee.
Gatineau City – Gatineau (Quebec) 2012 – 2013
Office Agent, Receptionist
Filtered phone calls and directed people to the right place. Transfered calls to different agents. Transfered individual files and sent them to the right place. Welcomed people who came to the office and directed them to the right people and the right services. Carried out the creation, modification and classification of records. Performed reception and distribution of mail. Performed many tasks and stapled photocopies of documents and distribution thereof.
This was my first experience in an office. This allowed me to familiarize with this work and that's really what I love to do.
I was able to develop my social communication to a more professional level.
SKILLS
Completely bilingual French and English.
Class 5 driver's license and personal vehicle.
Diploma in Personal Training.
Personal Qualities
Autonomous leadership, easy learning, teamwork, conciliator, easy problem solving, respectful of confidentiality.
Get the file
Click on the following link to download the template of this cv resume example in .DOC format: