Free curriculum vitae templates #453 to 457
January 28, 2015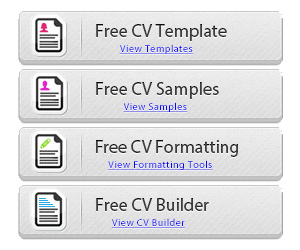 You can get the matching cover letter design on this page: Blank CV and Cover Letter Templates Ocean Blue.
Welcome to free cv template dot org. It's been a while since I have added a new resume template on my site, but today was the big day.
I started to work and I created this model cv version 5 colors you can see in this article.
You can use all of these templates absolutely free. Simply click on the download links at the end of the article. Then you open the file in your word processor to make the change.
Remember that your resume should, if possible, be unique for each job for which you are applying. It is important to target the exact needs of the employer. Then he will be very interested to read a document that precisely matches what he wants and will want to meet you in person to find out more.
You can use a CV with color for more punch but it must remain neutral and sober. It goes without saying that you should not present a document that looks like a rainbow sky.
You can use the models in our place for all your personal and business needs. Thank you for visiting our web site for your needs models and examples of resume. See examples and use templates allow you to create yourself and more quickly your personalized document.
Click on the following links to download each one of these free cv resume templates: