Top 10 CV tips
January 15, 2015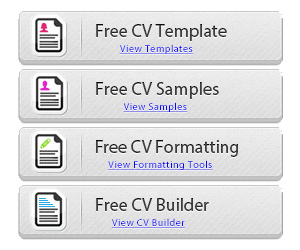 Here's our top 10 best tips you can follow to write your resume. If you follow them all, you will have a better chance.
1. Stay professional.
Your resume is a business document, it must be professional. Your resume is not a document that should be funny stuff, pictures or a comic email address. Although you think you look good in your photo or your e-mail address is funny, it is not necessary in your resume. We must stick to the facts and be professional.
2. Think targeted
The more targeted is your resume, better your chances of being invited for an interview. Employers want to know exactly what you can do for their business. It is important for you to personalize each resume for each job you are applying on. Get rid of any information that is not required for a particular job. This will reduce the tendency to overload your resume with too much irrelevant information.
3. Make sure it is well written
A well written resume will make a big impression on the employer. Use positive action words such as: strengthening, influence, restructuring, etc … This will add an extra boost to your resume. Avoid buzzwords. Remember that your resume should focus on your skills and accomplishments.
4. Self promoting
Your resume is a marketing document. It must sell yourself! Do not be afraid to sell your skills, accomplishments and abilities. If you do not tell the employer, no one else will. Concentrate on what you can offer the company rather than what the company can offer. Focus on your skills, especially those that demand work. The employer wants to know that you have the skills needed for this particular job.
5. Modify your resume
It is very important to modify your resume for each job you are applying on. Ask yourself if your resume meets the demands of the employer, if not, do your homework. If you edit each resume for each job, the recruiter will notice and know that you are serious in your approach.
6. Remember: quality over quantity
Quality, not quantity! Your resume is not a life story.
7. Keep it simple
Forget fancy fonts or intelligent uses of italics. Keep it simple. Your resume is not meant to be a work of art to be displayed on a wall. Not only can it be difficult to read, but there are several analysis software which may be unable to read it, which means it will eventually be deleted before being opened.
8. Correction: spelling / grammar / punctuation
Every word processor nowadays has spell check, use them! If your document contains errors, it will quickly end up in the recycling bin. Then re-read and use all the tools that you spell at your fingertips.
9. Be consistent
Make sure your resume is written in order of common sense, logical and easy to read. Be consistent throughout your resume with your margins, fonts and line spacing. Do not be afraid to highlight your skills and accomplishments with a different style or font using bold (but remember to keep it simple. There is a fine line for going overboard using different font styles). Consistency demonstrates your professionalism.
10. No money talk
Never talk money in your resume unless you are not forced to do so. Keep your cards for the interview, it will be at this point that you have to negotiate. This said, often a labor agreement exists and you can not negotiate your salary.