Need your resume today?
May 10, 2022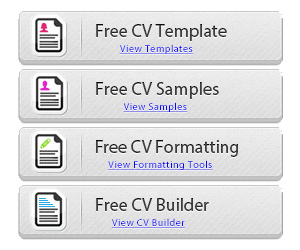 You have to work but you don't have a resume or you're not happy with how it looks. You feel like it needs an update.
Actually, it looks like it has been made in the 90s…
Give it a new look today.
Yes, it's possible to have a great looking CV in less than a day and don't pay a fortune. Do it yourself and save.
There are completely free solutions available around.
You have…
Three options
Create it all by yourself.
Start with a free template.
Use a resume builder.
Create it all by yourself
You can use your favorite word software to create your resume. Most people will use Microsoft Word from their popular Office product. Others will use OpenOffice, which is free to download, install and use.
Now use your imagination or look at some resume examples by searching the web to inspiration.
Start with a free template
Here on Free CV Template dot Org, we already created a bunch of templates, all available for free download on each pages. All you have to do is choose the template number you want and click on the download links.
Click here to take a look at our template gallery.
Finding the download links will require you to read the pages.
Don't think it's an easy task to use a template and modify it. But if you have good abilities with Word, you'll get your way through the making.
Use a resume builder
A resume builder will help you format your next curriculum vitae. You'll still have to write everything, but you won't have to worry about the formatting portion of the job. Most people lack at formatting a document simply cause it's not their job. So if you can write, you can have a great looking piece of resume to give to future employers.
We've been advertising for those builders' services. We think it's a great way if you want a CV today and don't have the time to wait.
Top Resume Builders 2017
My Perfect Resume takes the hassle out of resume writing. Easy prompts help you create the perfect job-worthy resume effortlessly!
Just three simple steps
Select a resume from their library of professional designs
Build your resume with their industry-specific bullet points
Download your resume, print it out and get it ready to send!
Create your resume with My Perfect Resume
Your resume will look like this:
My Perfect Resume is convenient, easy to use and you can try it for free. So using a resume builder can be a great alternative if you need it fast. Fast as today. Even a few minutes. Then you'll have the rest of your day to go around town giving your cv to every businesses you would like to work for.
Create your resume with My Perfect Resume