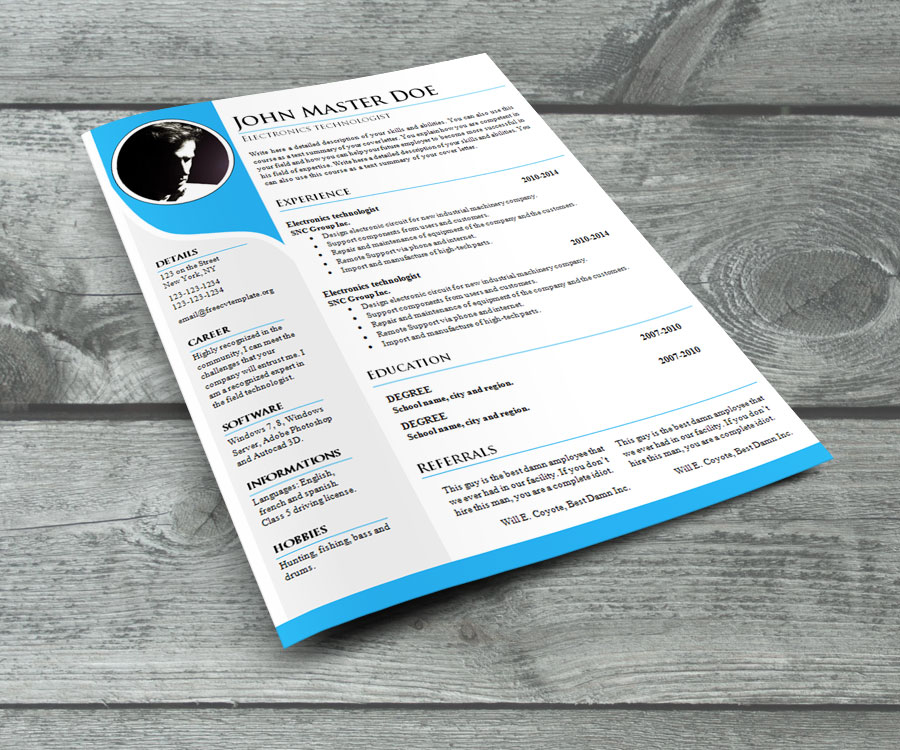 CV Resume templates #1046 to 1052
November 11, 2018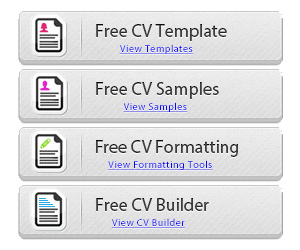 It's been some time since we posted a brand new resume template design… well, here it is!
As usual, we made the full color pallet, but you can modify those as you modify the word file.
Some people ask us how to use our templates… it's simple, just choose the one you like, click on the download links to get the .DOC file and modify it using Microsoft Word… it's that simple. Oh, by the way, the download links are at the end of this article on this page. Just click on the right one. It's completely free.
Thank you so much for your support and please, try our partner's resume builder for free.
Here is what your Resume should look like when you present it: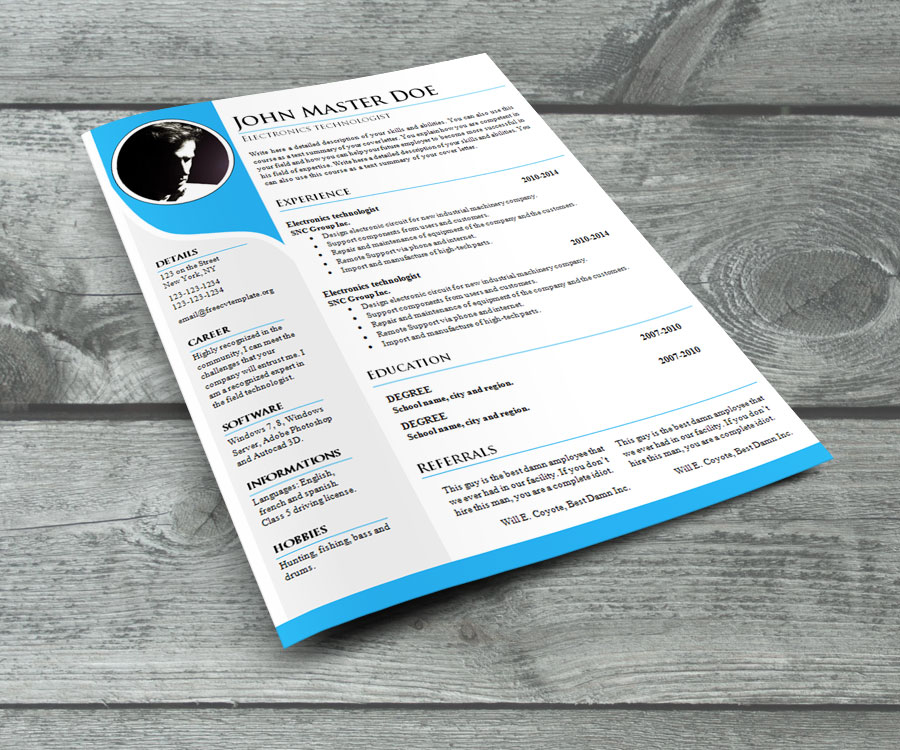 Next are the different color themes we created for you. Just take a look:
Now, for the part you came here for, click on those following links to download each one of these files in .DOC format: