Human Resource Management
November 10, 2017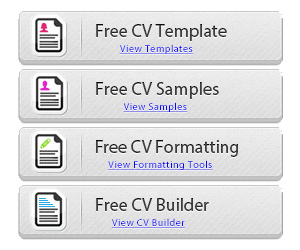 This is an example of a cv made with one of our templates. The person who contacted us wanted to use our template #1010 to remake his resume.
We created a two pages version of our template to add all the original information. You can get the template Word format .DOC file by clicking on the download link at the end of this post.
What you think? All comments are welcome.
The result
The original CV
Text Biodata
First Lastname
House
Gulistan-e-Johar, Karachi.
Cell:
Email:
SPECIALIZATION: HUMAN RESOURCE MANAGEMENT
professional summary:
I aspire to secure a promising position in an established, yet growing, organization that will offer new challenges in "Human Resource Management".
I have recently graduated in specialized master's degree in HR (M.HRM) from K.U. I also did M.A Economics. The combination of these two dynamic fields may leads the great aesthetic change in my personality, enjoying this collaboration of these two different field with Excellent communication skills, self-analyst, creative goal focused, team player, player, quick learner, An ability to work under pressure, and communicating ideas clearly.
Professional Experience
Mar-17 to Present: Recruitment Specialist at Freelance.
Responsibilities:
Establishes recruiting requirements by studying organization plans and objectives.
Determines applicant requirements by studying job description and job qualifications.
Employee Requisition Form.
Attracts applicants by placing job advertisements for recruitment.
Scanning the applications of candidates.
Short listing candidates.
Telephonic Interview
Send finalized candidates to concern.
March 2017 to April 2017 : HR Intern at "Team Reactivate" Digital & design Agency
Responsibilities:-
Process & update attendance on daily basis
Formulate attendance report on monthly basis
Applying leave in manual & (TMS) Time Management System
Audit files and prepare final report of missing documents
Prepare presentations
Payroll Assistance & Preparation
New employee data entry and file opening.
Assist seniors in Full and final settlement processing.
Collect data and compile overall hiring report
Maintain documentation of permanent employees.
Reference checks of new employees
Loan and provident fund report formulation on monthly basis.
Dispatching cheque to relevant personnel.
Dec 2016: "HR Intern" at "UBL Insurers."
Responsibilities:-
Schedule interviews
Formulate offer/appointment letters
Minutes of meeting
Formulate monthly attendance report
Find talent on LinkedIn
Formulate stationary sheet on monthly basis
Maintain documentation of permanent/Contractual employees
Fulfill requirements of permanent and newly hired employees
New employee data entry and file opening
Jan-16 to Oct-16: "Administrator & coordinator" at The Country School.
Academic Qualification
Masters in Human Resource Management (MHRM)

From Karachi University with"3.4 GPA" year 2016.
Major subject:
Recruitment & Selection, Training and Development, Performance management, Compensation & benefits, Project management, Change & innovation, Organization Development.
Masters in Economics (MEF)

from Karachi University with 2nd division year 2013
Bachelors of Commerce (B.Com)

from Karachi University with 2nd Division year 2009.
Intermediate Science (pre-medical)

From Govt. College for Women with "C" grade "year 2006".
S.C (Bio-Science)

From Sarfraz Higher secondary School with "A" grade Year 2004"
Creative Certificates
S Office Certified from Computer Colligate.
HR Professional skills ( certificate; Open university UK)
Research Thesis on " Corporate social responsibility strategy and practices w.r.t Pakistan "
"HR Role" in Business Development ( certificate)
Featured skills
Management
Strategic Planning
Program Management
Teamwork
Talent Acquisition
Market Research
Data Validation & Employee Data Management
Data Analysis
Interpersonal skills
Content writing skills
Personal Information
Father's Name :
I.C :
O.B :
Marital status : Single
Nationality : Pakistani
Religion : Islam
Language : English, Urdu
Reference
Will be furnished upon request
Download the template
Click on the following link to download this template:
If you want, you can take a look at the original template page and download the color palette you want. Click here to visit this page.