Travel Agent
November 9, 2017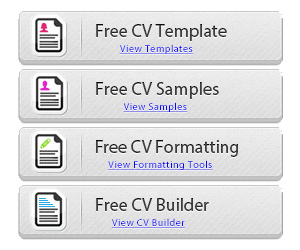 Thanks to Elias for contacting us to have his resume redone by us. On this page, you can take a look at what we did… you could do the same with your own document.
Elias chose our template #904, which is great looking and will surely pop out of the resume pile on the recruiter's desk. What you think?
Travel Agent Example
Original CV
Text format of Biodata
Elias Hossain Biplob
| Mob: +| Email Id: @gmail.com |Skype: live:
Objective:
My passion for travel and tourism expression began early on. From a young age, I employed the use of travel consultant the purpose of sustaining a particular message and build my career. As I have gained experience as professionally innate capabilities, I now find purpose in bringing expression and eloquence to a variety of individuals and their enterprises. I appreciate the countless opportunities I have had to create diverse pieces, with unique purposes, and for varying individuals and organizations. I take pride in being able to classify myself as a pertinent team member to a wide array of companies and businesses as I produce written pieces that can contribute to their goals and progress as an organization despite travel consultant.
Corporate Reservationist / Travel Agent:
Travel consulting and Reservations Corporate Sales Management
Customer Service/Client Relations Flight Schedule coordination
Stuff training and Supervision Computerized system operations
-Offer 15+years of course functional sales and customer service experience throughout the travel industry in corporate & private Travel agency environments.
-Provide complex travel consolation with a demonstrated knowledge of domestics & international travel.
-Maintaining and excellent track record for effectively managing and handling corporate.
-Provide stuff supervision and advanced agent-training on computerized system operations.
-Maintaining exceptional research, time management and problem resolutions skill.
-Effectively communicate with people of all ages and cultural origins.
Professional Experiences-Overview
*Supervisory experience in broad areas of corporate travel including air/bus/cruise travel and hotel reservations.
*Coordination group tours, GDS reservations, e-ticketing and boarding pass processing.
*Acting as a Liaison between customer and airline/airport personal to provide timely information concerning flight schedule, close outs, stand-bys, connection and payment, ticket exchange, refunds.
* Planning and coordination promotional campaigns air tickets and land-based vacations.
*Monitoring inventory control record and preparing sales analysis reports for management reports.
Work Experience:
Director (Working), Silver Sky Air Service, Dhaka, Bangladesh 2014- Present
Managing Partner (Working), Taz-In International Travel & Tours, Dhaka, Bangladesh 2010 – 2014
Senior Sales Executive, Century Intl Travel and Tourism LLC, Dubai, UAE 2008 – 2010
Manager, Atlanta Travels Pvt Ltd, Dhaka, Bangladesh 2006 – 2008
Corporate Travel Consultant, Atlanta Travels Pvt Ltd, Dhaka, Bangladesh 2004 – 2006
Travel Agent, Sunfine Travel International, Dhaka, Bangladesh 2002 – 2004
Education:
Masters of Arts, Bangladesh National University, Dhaka, Nov 2000
Bachelor of Arts, Bangladesh National University, Dhaka, Oct 1997.
Higher School Certificate, Dhaka City College, Dhaka, May 1993.
Secondary School Certificate, A K High School, Dhaka, Apr 1990.
Additional Education:
Travel Tips Training Institute of Bangladesh, Dhaka, Dec 2001.
Tourism & Hospitality Management Course, Bangladesh Parjatan Corporation, Dhaka, 2002.
Bangladesh Biman Air Lines Training Center, Dhaka, 2006.
Reservation & Ticketing Training Course Emirates Training College, Dubai, UAE, Jan 2009.
Key Skill:
Excellent customer service skills.
Innovation and energy with a desire to drive others.
Strong communication skills & a good telephone manner.
Sound judgment with attention to detail.
Resilience to cope with long hours and pressure at peak times.
Sales skills, both face-to-face and over the telephone.
Travel System Software:
Amadeus, Galileo, Abacus, Sabre.
Language Efficiencies:
English-Excessively, Bengali -Native, Hindi, Urdu, Arabic, Mandarin, Learning (German, French, Spanish)
Hobbies: Traveling, Cricket, Badminton, Soccer & Culture.
Visiting Country: Fiji, Seychelles, Sri Lanka, Bahrain, Oman, India, Nepal, China, Hong Kong, UAE, Malaysia, and Thailand.
Eager to make a positive difference with my presence & I could utilize my skills and competencies in a highly professional environment.
………………………….
Elias Hossain Biplob
The Result
Download the templates
Click on the following link to download this file in Microsoft Word .DOC format:
You can check the original template #904 page by clicking here.