Electrical Engineer
October 9, 2017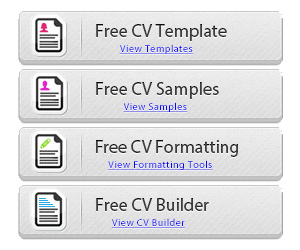 Khurram Shahzad contacted us with the need to remake his CV. After agreeing together on terms to make this possible, he sent us his current biodata and which template he wanted us to use. He chose our template #904, which you can download on this page. I have to say it's a pretty nice choice.
So we worked on it and here is the result. You are welcome to comment do you like it?
Here is the result on a recruiter's desk:
Here is his old curriculum vitae:
Here you can take a closer look to the resulting CV we made for him:
Here is the text format of his Biodata:
KHURRAM SHAHZAD
Objective
To pursue my career as an outstanding professional in a challenging and dynamic environment where I can nurture
and boost my skills to the utmost by complementing technical knowledge with practical experience.
Education
2014 B.Sc. Electrical Engineering 2.89 CGPA
College of Engineering &Emerging Technologies
(C.E.E.T), University of the Punjab, Lahore
2010 F.Sc. Pre-Engineering 79.00 % Govt.Degree College, Sheikhupura
2006 S.S.C. Science Group 80.00 % Govt.Higher Secondary School, More khunda.
Achievements
 Senior Coordinator for the Sports Mela 2014 of the C.E.E.T., University of the Punjab, Lahore
 Gold Medalist in All Pakistan Inter University Wushu Championship 2012
 Active member of the Management Committee for Symposium on Engineering Sciences 2013
Organized under the Faculty of Engineering and Technology, University of the Punjab, Lahore
 Completed all the assigned projects with remarkable distinction, during engineering studies
 Member of the Extra Curricular Activities Group at the school
 Participated with distinction in all the quiz contests at the school
 Hifz E Quran Majeed
 Merit Based Laptop
Volunteer Projects
2013 Emergency Light Using LDR
2012 Clap Circuit
2012 Water Level Indicator
2011 Fire Alarm
Final Year Project
Feb 2014. Feb 2015
 Intelligent Energy Saving System
 The purpose was to control the wastage of electricity.
 Make use of arduino microcontroller.
 Use of I.R sensor.
 Use of Thermostat
 Making use of opt coupler.
Professional Experience
Sep 1,2015— Till Date
June 30 – July 27, 2014
 Presently working as an Engineer (Electrical) at" G.H.Q Housing
Directorate on their ongoing project of construction of Multi story
buildings(Askari x Lahore).
RESPONSIBILITIES:
Here I am performing my services as a planning and Execution
Engineer of all electrical work following all IEEE standards of building
Electrification which consist of
 Overall building power flow analysis, control and operations.
 Overall building illumination plan.
 Properly execution of Computer Networking and Telephonic connection layouts.
 Internship At National Transmission And Dispatch Company(N.T.D.C)
Participations
 Participated in Punjab Youth Festival As Team Leader
 Participated in seminar on Effective Presentation Skills held at Institute of Chemical Engineering and
Technology, University of The Punjab, Lahore.
 Participated in seminar on Challenges for HR Managers in 21st Century held at Institute of Business
and Management, University of Engineering and Technology, Lahore.
Technical Skills
Basic knowledge of :  ETAB
 Power World
Simulator
 Math Works MATLAB
 Microsoft Office
 BASIC Language
 C & C++ Language
Interests
 Reading
 Martial Arts
 Computer Applications
 Movies and Documentaries
 Travelling and Exploration
 Physical Training and Fitness
References
References will be furnished on demand.
Download our template #904
If you want to use the exact same template to make your own CV, visit this page.
Need your CV redone?
We have lots of demands and can't remake everyone's CV… but you can always contact us through our Facebook Page and ask us… sometimes we do it for free. Well, you have to agree that we'll use your biodata on our website to have it redone for free. There is always a possibility to buy our work, but our time is expensive.
Good luck with your job hunt!