Electronics Engineer
October 18, 2017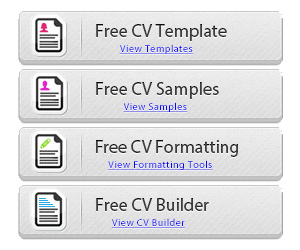 Raffi Ullah did a great job reading our page "How to have your CV redone by us". So he sent his current CV and chose template #904. You can download each shades of colors of this resume template by visiting this page here.
So here is what this curriculum vitae should look like on the recruter's desk:
Closer look at the resulting document
Next, it's what his CV looked like before a make over
Now you can take a look at the text format of his biodata
Ø Rafiullah
E-mail :
Mobile :
Skype id :
CAREER OBJECTIVE
To gain a dynamic and challenging role in the area of industrial Automation, Power and Instrumentation, that will offer be the best opportunity for further development of my abilities, skills and knowledge in an established firm with long term career growth possibilities.
FIELD OF INTEREST
Biomedical Engineer/Medical System Engineer
Electronic Engineer
Cellular network Engineer
Electrical & Instrument Engineer
Automation Engineer
EDUCATION
Sc. Electronics Engineering
Level Attained Bachelors Degree (4 Years)
Institute N-W.F.P University of Engineering &Technology, Peshawar
Pakistan Engineering Council (PEC) # Electro/19424
PROFESSIONAL EXPERIENCE
Name of Employer: AL Shamaa Electrical Contracting L.L.C.
Consultant: Larson & Toubro Contracting Company
Client: Dubai Electricity & Water Authority
Designation: Electrical Engineer
Location: Dubai – UAE .
Tenure: 25 Jan, 2014 to 19 Feb, 2016.
Responsibilities
Attend the daily meetings and report the activities and daily progress to project management.
Prepared Weekly Working Programs according to Main Contractor Requirements.
Manage & Coordinate with Consultant and Client.
Handling and Controlling of LV, 11 KV, 33 KV, 132 KV and fiber optic lying and termination.
Do outer sheath test of 11KV and 33KV cables.
Do universal VLF & DC HV Test System.
Good Project knowledge of Handling trial pits and NDRC'S.
Having good knowledge about Jointing of cables.
Good Knowledge of Cross sectional and GIS Electrical Drawings.
Good knowledge of fire alarm system diagnosis and troubleshooting.
Good safety awareness.
Name of Employer: Egyptian Pakistani Telecommunication Services Company EPTSC An ORASCOM Company (Mobilink O&M Project).
Designation: Operation and Maintenance Engineer
Functions: Preventive and Corrective Maintenance of all sites.
Location: Khushab – Pakistan .
Tenure: 10 Jan, 2012 to 25 Dec, 2013.
Responsibilities
BSS & TRANSMISSION:
Troubleshooting of Alcatel and NEC MW equipment.
HW, modifying existing HW and replacing faulty ones.
Keeping all IAS EAS Alarms zero.
Performing BSS Health Check recommended by RF teams.
Clearing BSS TTs opened by RF teams like zero call and call drops.
Performing offline commissioning of site.
Using Anritsu site master for VSWR.
Performing link Alignment achieve the required RSL.
Installation/dismantling of MW links both indoor and outdoor.
Commissioning of new MW alignment.
3) Organization: Mol Petroleum Company Limited
Designation: Internee
Location: Karak – Pakistan.
Tenure: 02 Nov, 2011 – 01 Jan, 2012.
Responsibilities
Working in CCR (Central Control Room) and in E&I (Electrical and instrumentation) Department for monitoring plant operation.
Working with team for system support and network services.
Conducting different tests like READ VAPOUR PRESSURE (RVP) and monitoring different readings like temperature, pressure on TIP,s and PIP,s installed on different section of the plant like SEPARATOR, DEGASSER and MRU.
CERTIFICATION
Diploma in Fiber Optic
Diploma in PLC Programming and HMI Development
SKILLS
Computer literate ( Microsoft office , internet browsing, Electronic workbench )
Teamwork.
Creative.
Methodical.
Optimistic.
Communication.
Flexibility.
Problem solving.
LANGUAGE /COMMUNICATION
English (Speak, Read, Write)
Urdu (Speaks, read, write)
Arabic (Speaks, read, write)
PERSONAL INFO
Father's Name :
Nationality : Pakistan
Cnic no :
passport :
Notice period : Immediately
Current location : Pakistan
Desired location : Ready for relocations based on requirements
Total Job Experience : 04 years
REFRENCE
Engr.
Email:
Cell no:
Rafi Ullah
Download the templates
You can download the .DOC Microsoft Word format of this file by clicking on this link:
You can as well download the original files by visiting this page: click here.