Free cv resume templates #459 to 465
January 29, 2015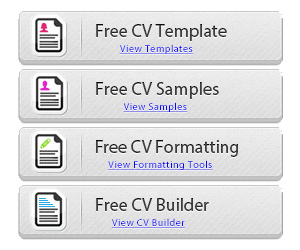 Get the matching cover letter on this page here: Sample CV and Cover Letter Fast to Edit.
First of all, a resume is not for finding a job, it's for getting to the interview. This document is a must but it does not do everything. It's only the first step of a procedure that can be long and hard.
You curriculum vitae is like a big business card. It must reflect in a few lines who you are exactly, what you have done to date in your career, what you learned and most important, what you are capable of and what you want to do.
An employer who reads a resume well made and done will want to meet you for sure. But before that, he will take a time to read all your documents that you sent him and will make his opinion about you.
This is why you cv must be precise, light and clear. Right to the point. Here, on this website, you will find appropriate resume tempates that you can download for free.
Go ahead and click on the following links to download each one of these free cv resume templates in ms word format: