Road To Success CV and Cover Letter Example
June 20, 2022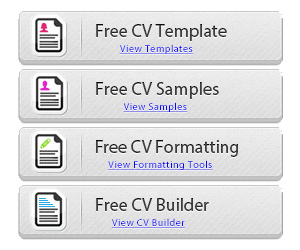 This resume sample immediately makes you think of a social networks profile. We also included an actual real life cover letter which you can use as an example to write your own.
This resume's header attracts attention. Thanks to a background photo that takes an important place in the document and hits strongly from the beginning.
The information positioned on the road picture is also beautifully enhanced. This is because of sets of fonts and the presence of very practical contact icons.
Meanwhile, we immediately understand that this is a modern profile in the air of time.
To clarify, information is presented effectively.
Each category of information offers a graphic design that quickly accesses what you want to know.
Likewise, the sliders are practical. The icons corresponding to hobbies bring a very funny and friendly side.
An ideal resume for all digital, image or communication professionals in general.
Presentation
This is what your resulting documents should look like.
Curriculum Vitae
To get the free Curriculum Vitae (resume) template, simply click on the download button right after the next image presentation. Then save the file on your computer for future modification.
Cover letter
We created a matching cover letter in MS Word format for this CV template, simply click on the download button to save it on your device.
Real Cover Letter Text Example
Here is a remake of our Road of Success cover letter with a real text example that you can use as a base to write your own.
Dear Ms. or M. Recruiter,
I was very excited to see your job listing, which appeared on your company's website on August 23. So here I am, reaching out to you with my application.
Over the past few years, I have been able to acquire a solid experience in the field of your company's activity. I have developed several skills that will undoubtedly be a real assets to your team. You can consult attached my resume to see all details of my vast experience.
These professional experiences have allowed me, in addition to those mentioned in my RESUME, to learn how to evolve within a dynamic and proactive team. I know very well how to adapt quickly to all types of work and environments. I am a rigorous and perfectionist person, which only increases the net value of a finished product.
It would be an honor for me to be an integral part of your great team. I am a huge fan of your company's products and services, which is why I would like to devote all my time to perfecting their execution and thus working with you for the prosperity of society.
It is with great enthusiasm that I hope to that perfect employee you are looking for.
I will be at your entire disposal for an interview or for any additional informations.
Please accept, Madam, Sir, the expression of my sincere greetings.
Sincerely,
First Lastname
Font
The font used in these templates is Myriad Pro. Get it for free here if you don't already have it installed on your machine.
Credits
Man photo credit link: http://mrg.bz/dd4462