Curriculum vitae word templates (590 to 596)
March 24, 2015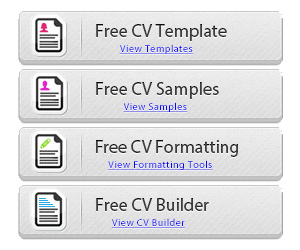 Get the matching cover letter on this page here: Cover Letter & Résumé Without Photo.
Hi it's me again with a brand new cv template for you to download and modify. It's easily editable using microsoft word or even OpenOffice, which makes these completely free.
All you have to do to get them is click on the download links at the end of this post. No money, no credit card and no sign up required. You don't even have to give me your email address.
Most resume websites will ask you for personnal details, registration, etc… all kinds of annoying stuff… yeah, here we have annoying stuff too like the advertising. But hey, this is what gives us the opportunity to give away free work.
So go ahead, take a tour, chose the template you want and download it. You can use it for all your personal and professional needs. We did the hard part of the job which is creating the design. All you have to do is modify it by entering your own personal information. It cannot get easier than this.
Ok, yeah, there are resume builders out there that will help you create a generic document hosted on their website. You know what? They keep all your personal information. Yeah, all the stuff you write in your curriculum vitae, you give it to them and you know what? They will use it to make money.
So don't use a cv builder, create your own document on your computer.
Click on the next links to download each of these free cv template in word format: