How to Download and Use our Templates
July 11, 2017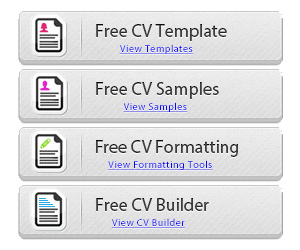 A good friend of mine was angry at me cause she said she went on my website to get a free cv resume template and ended out having to pay to keep her file.
What happened is that she clicked on an Ad(publicity).
Ads are on every pages of my website. They are the main reason I'm making this website: To get revenues. Since all I do and make, I give it away for free, I use Ads to get paid for my work.
So if you want to make your own curriculum vitae with a free Word file, this is the place to come but you have to click on the right download link. Which always looks the same on my website and always at the end of the page. I always tell in each articles how to get it.
Usually, there are download links at the end of each pages to download the .DOC files. They are always text links with the name of the file. This is where you have to click to get the file you want.
Then open the file in Microsoft Word or OpenOffice (OpenOffice is free to download, install and use. It does everything Microsoft Word does…. well, almost!).
Now you just have to modify the file and save your own version on your computer.
Don't do like that friend and be pissed at me cause you ended out having to pay… I highly recommend though using the CV builder to create your own awesome file…. but there is a fee for that. All advertising on our website is for My Perfect Resume.
Here's what templates pictures usually look like
It's what your document is meant to look like.
Please note that we created a completely new template for this article. You can even download it and use it to create you're very own resume template file, completely free of charge.
Here's what the download link look like
It's always in text format with the name of the file. Once you know, you'll instantly recognize it on every pages and learn what Ads look like.
Click on the following link to download this file in .DOC format: